Bryce Custer, SIOR, CCIM, MRICS, Principal
Custer realized the need for commercial real estate services to help with petrochemical and derivatives companies locating in the Ohio River corridor in anticipation of upstream and downstream activity from the Shell Chemical petroleum cracker plant in Monaca, PA. From this realization Ohio River Corridor, LLC, was born.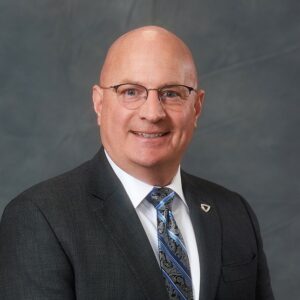 Custer brings with him experience in all aspects of commercial real estate including acquisition, disposition and development of office, retail and industrial projects. As an active real estate investor for over 20 years, Custer understands the challenges facing both buyers and sellers in sale and lease transactions. Utilizing his experience from prior businesses, he works to discover critical success factors to develop solutions that meet the needs of both parties. Custer has a Bachelor's Degree in Chemistry from Kent State University. He is a CCIM and MRICS designee, and a member of the Society of Industrial and Office Realtors.
Custer was also the owner of Leadership Development Centers, a sales and management firm affiliated with Wilson Learning Corporation. Custer worked with numerous clients throughout northeastern Ohio and Charlotte, North Carolina in the area of managerial and sales development. In 2001, the firm was sold in order to focus on real estate ventures.
Prior to real estate investing, Custer was an environmental chemist at Wadsworth/Alert Laboratories (now known as TestAmerica). While at Wadsworth/Alert he was instrumental in meeting the needs of clients as GC/MS analyst, Sr. Project Manager and Assistant Laboratory manager for ten years.
Licensed in Ohio #BRKP.201700445 and West Virginia #WV0030448
Laurie Stanbro, Vice President Brokerage Operations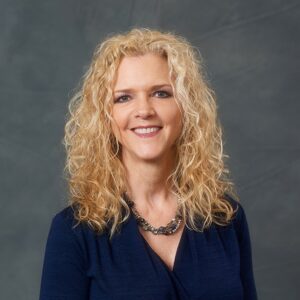 Stanbro has been with NAI Ohio River Corridor since 2017, she was promoted to Vice President of Operations in 2019, this allows her to continue development and implementation strategies for all areas of operation. She focuses on sales, leasing and site selection assignments with Custer in Carroll, Columbiana and Tuscarawas counties. She also assists Custer along the Ohio River corridor (Eastern Ohio, Western Pennsylvania and West Virginia Panhandle), and the Appalachian Basin for the industrial and office market.
Prior to joining the Bolivar-based firm, Stanbro had considerable sales experience in the motorcycle and automotive industry.  Stanbro also has experience operating sole proprietor businesses for 17 years that gives her a unique perspective on clients' needs and the necessary critical success factors. She is a graduate of New Philadelphia High School, earned her commercial real estate license in 2017 and is a CCIM member, currently working on her CCIM designation, having completed the Foundations and CI-101 courses. Laurie and her husband Eric live at Lake Mohawk and have three children and one grandchild.
Licensed in Ohio #SAL.2017001743
Leon McCombs, Commercial Specialist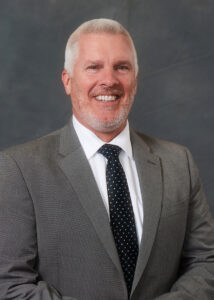 McCombs brings a wealth of commercial real estate experience as the former Facilities Consultant with the Welty Building Company. His responsibilities include insuring professional maintenance of building mechanicals and property condition assessments. McCombs' background will provide our clients additional insight into the overall condition of their property prior to a sale or lease.
Prior to the Welty Building Company, McCombs spent 30 years teaching IT and systems servicing as a Director of Technology in the public-school system.
McCombs has over 20 years experience in construction along with investing in residential and commercial real estate as part of his personal portfolio. This experience allows him to better understand the needs of our clients, both buyers and sellers, in commercial real estate transactions.
Leon and his wife Shelly live in North Canton, Ohio where they raised four daughters. They are expecting a second grandchild soon. As a licensed Captain, Leon and his family enjoy time boating on the Great Lakes. Their boat is docked at Sawmill Creek, Huron Ohio.
Licensed in Ohio #SAL.2018000755
Renay Sanders, Commercial Specialist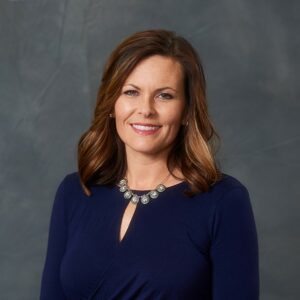 Sanders is our most recent addition to the Ohio River Corridor team.
Renay draws her sales and professional experience from a 20 year history with Aultman Hospital in the inpatient pharmacy and Aultcare's pharmaceutical department. During this time she has established relationships with clients and understands their needs in order to best help them. Her experience in hospital pharmacy has given her a special eye for small details and an innate ability to recognize the potential for improvement. She is eager to work with new clients and do whatever it takes to ensure that the best outcome is met for all parties involved.
Renay is a very active and connected member of her community as a councilwomen for the Village of Parral in Dover, Ohio. She enjoys outdoor activities and is passionate about maintaining a healthy lifestyle for herself and her family.
Julie Shaffer, Office Manger
Shaffer started at Ohio River Corridor in 2018 as an administrative assistant and was promoted to office manager in 2019.  She has 25 years of customer service experience which allows her to assist our agents with their clients' needs.
Her responsibilities include marketing of properties, administrative support to agents on various projects and day to day internal office operations.
Julie is a graduate of Perry High School in Massillon, Ohio where she and her husband still live today. They have one daughter, two rescue pups and a cat.