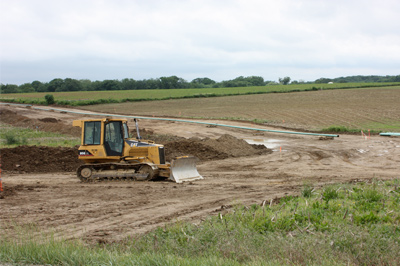 EQM Midstream Partners, LP is nearing completion on its Mountain Valley Pipeline project with work about 92% complete, according to Yahoo Finance.
The 303-mile natural gas pipeline is expected to begin full service early next year, despite delays and cost adjustments due to additional regulatory reviews along the way.
Upon completion, the pipeline will move natural gas from the Marcellus and Utica shales in the Appalachian Basin to markets in Virginia and the Carolinas.
The project is currently waiting for the Biological Opinion and a green signal from the FERC. Its cost is expected to rise 5% from its present estimate of $5.4 billion.
Learn more: Yahoo Finance > EQM Midstream Nears Mountain Valley Completion
This post appeared first on Shale Gas Reporter.